Local Industries
Starke County's industrial base is varied and includes companies that support the steel industry, plastics, energy, automotive, agricultural, home and recreation, packaging, transportation, traffic control and safety industries.
The Starke County Economic Development Foundation strives to connect our industries so they can collaborate and streamline their production processes. For example, Hoosier Custom Plastics provides the plastic injection onto the fineblanked parts manufactured by MPI, and OTES makes tradeshow booths for companies like White Flyer.

American Oak Preserving Company is Starke County's oldest manufaturer. Founded in 1916 by brothers Frederick and Charley Vorm to process oak leaves using a European preservation method, the company has expanded to offer all types of home decor items. Their products are sold in small shops and large chain stores throughout the United States. American Oak is still owned by the Vorm family and headquartered in North Judson, with the third and fourth generation at the helm.
The company manufacturs in Indiana and Mexico and imports products from all over the world, including Kenya, Italy, China, and the Philippines.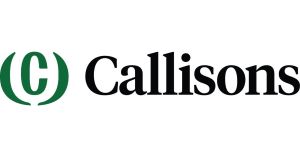 Callisons is the world's leading supplier of premium mint oils, flavors, and mint-related ingredients. The company, headquarted in Lacey, Washington, has been in business since 1903 and serves nearly every region on earth. Product offerings include mint oils for toothpaste, mouth rinse, gums, confections, and other culinary seasoning blends used by the food and snack industry.
Starke County is one of the leading producers of mint in the United States, so Callisons is a natural fit for our local economy. The company purchases a great deal of the mint grown in Starke County to bring cost-effective, unique mint oils to the market. The mint varieties grown in the Midwest region (Indiana, Wisconsin, and Michigan) include Peppermint, Scotch Spearmint, and Native Spearmint. Callisons has two locations in Starke County – the Specialty Products Group in Hamlet since 2001, and the Storage and Shipping Division in Knox since 1998.
Callisons invested heavily in the Hamlet facility in 2008, including the construction and installation of one of the largest and most efficient stills used for mint. Callisons continues to invest in both the distribution and warehousing facility and the manufacturing site.

Centrally located in North Judson, Chester, Inc Ag Systems is Northern Indiana's most complete agricultural services dealer consisting of irrigation systems and grain handling systems.
Modern agriculture involves creating more efficient agricultural systems for farmers to manage their businesses with, including newer irrigation and grain storage technology.
Chester Ag Systems, northern Indiana's premier modern agriculture firm was founded during that pivotal time in the 20th century when farmers were adjusting their systems to those that could handle the burden of a growing population.
Today, Chester Ag Systems services over 1,500 irrigation systems, and equally as many units for grain drying and storage.
Dragon Industries started as a part-time endeavor in 1992 and expanded into a full-time business in 1999. They moved into their Knox facility in 2006.
Dragon Industries repairs truck trailers and also are deals in tarps, fenders, bedliners, and other items for tractor trailers. They also perform aluminum and steel welding and fabrication.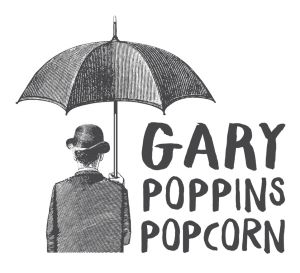 Gary Poppins was started in 2003 and is a leading manufacturer of gourmet popcorn. They have developed and produce more than 50 different flavors using state-of-the-art equipment.
Products are sold under their name as well as those of several other well-known brands. All products are popped, seasoned, and packaged in their Knox facility. Gary Poppins is a family-owned business that believes in work/life balance and a four-day work week.

Hoosier Custom Plastics supplies a wide array of component parts and sub-assemblies to OEM's and their tier suppliers. HCP is dedicated to bringing world class quality and delivery performance with competitive pricing to all of their customer partners. Molded products include: consumer products, food handling, and gardening components, as well as molded components for electrical connectors, automobiles, dryers, storage containers, and mechanical parts (including gears). Insert molding features includes aluminum inserts, plastic fasteners, threaded brass, knurled inserts, and molded components for caster wheels, electrical components, and sealing systems. Manual & Box Build Assembly capabilities include: Sonic Welding/ Plastic Joining, and O-Ring Installation. The company has been at their Knox location since 2004.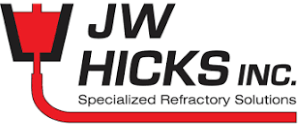 J.W. Hicks, Inc. is a world class refractory maker for the metals industry who offers a full range of mechanical
services and products to complement their refractory products. Product applications include handling, treating, and controlling the flow of molten metal.
J.W. Hicks, Inc. was formed in June of 1985 with this focus: to provide refractory products and services to the primary metals industry in North America.
Built in 1998, the Knox slidegate plant is one of the most technologically advanced facilities in the world. Additionally, the J.W. Hicks Knox lance-making facilities embody the latest technology and manufacturing methods available in the world today.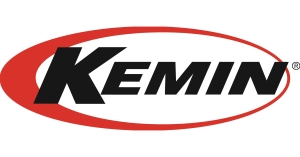 Kemin Industries, Inc. is a global bioscience company that combines sound molecular science with human qualities of
creativity, curiosity, and collaboration to improve the lives of humans and animals around the world. Using superior
science, Kemin Industries manufactures more than 500 specialty ingredients that deliver important nutrition and
health benefits through products consumed by people and animals. The North Judson facility is part of their Human Nutrition and Health Division.
The Kemin plant in North Judson produces Hi-RA mint using a proprietary line of spearmint that is grown by the Lambert family in North Judson. That product grown in Starke County has been certified as "Sustainably Grown" by SCS Global, and their spearmint extract has been shown in clinical studies as having cognitive performance benefits for adults experiencing age-associated memory impairment.

Knox Fertilizer Company is a family-owned business that has operated in Knox since 1950. They are among the industry leaders in providing quality fertilizer and control products for home, garden, golf management, and corporate uses. The company has been in the specialty end of the plant food business since its inception and is geographically located in the center of most large metropolitan markets west of the Appalachian Mountains and east of the Great Plains population centers. Products produced in Knox are solely for the home maintenance and improvement needs of the consumer and are sold through professional end-use distribution.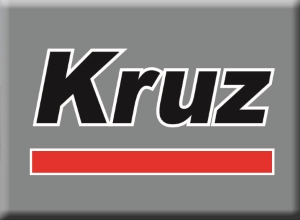 Kruz, Inc. was founded in 1985 and has operated in Starke County since 1998, manufacturing aluminum and steel trailers used in the heavy construction and scrap fields under the brand known as "Ravens." Kruz offers frame-type, frameless, round bottom, and tub style aluminum dump trailers, as well as aluminum dump bodies, and terminator steel dump trailers, terminator round bottom steel dump trailers, steel round bottom scrap trailers, and steel dump bodies. Kruz has been a valuable partner with SCILL since its inception and hires welding students as both interns and full-time employees.

MPI is a global leader in the technology of fineblanking. Since its formation in 1969, MPI has grown steadily under stable leadership, sound business practices, and a corporate culture that strives to be the best within their industry. The core of their organizational strength resides in the knowledge, dedication, and values of their people.
Today, MPI is a highly competent supplier of sophisticated components and subassemblies. The value of their products is complemented by a broad scope of manufacturing capabilities.
Starke County's largest manufacturing employer has been in Knox since 1988 and supplies many automotive manufacturers.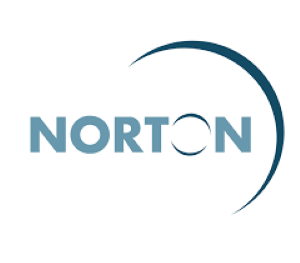 Norton Packaging, Inc. is a world-renowned packaging manufacturer for several industries and offers a full range of precise services to meet the individual needs of their clients. The California-based company also uses sustainable and source-reduced materials in their production process in order to be good stewards of the environment.
Built in 1996, the state-of-the-art Hamlet production facility uses the industry's most advanced equipment and systems and creates opportunities to meet the demands of today's high-speed automated lines. The local plant makes pails for a wide variety of products, including paint, janitorial, petrochemical, agricultural, adhesive and food packaging.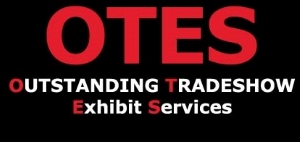 Outstanding Tradeshow Exhibit Services, better known as OTES, moved to North Judson from the Chicago suburbs in 2016. The woman-owned business specializes in affordable, custom exhibit booths for rent or purchase. The OTES team has more than 75 years of experience in custom tradeshow exhibits, and they strive to make their clients' exhibits stand out by providing full, turnkey services for maximum impact.
OTES Signs and Graphics also prints signs, banners, shirts, vehicle decals, and window and door lettering. You can visit their website at www.otesinc.com to view many of the exhibits they produce as well as their printed products.
Philip Konrad & Sons, Inc.
Philip Konrad& Sons, Inc. has been in operation in Starke County since 1957. The company is known as an architectural millwork plant that makes everything from kitchen cabinets to business office suites out of wood and plastic laminates and solid surface materials. Philip Konrad & Sons, Inc. can replicate wood pieces for historic restoration. Their main customers include schools, libraries, governmental offices, medical facilities, banks, and churches.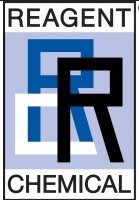 Reagent Chemical and Research, Inc. outfits railroad tanker cars and over-the-road tankers with rubberized interiors so hydrochloric acids may be safely transported across the country. They utilize the county lead track in the Knox Industrial Park to equip new cars and maintain and repair their existing fleet.

Selected Furniture LLC is a prime manufacturer of commercial furniture catering to the hospitality industry, including fast food chains, quick service restaurants, and fine dining establishments. Selected Furniture receives premium grade hard wood at its Knox facility which is then cut and shaped into components that are used to assemble restaurant furniture.

Traffic Control Specialists, Inc.
Traffic Control Specialists, Inc. (TCS) is one of Starke County's fastest growing companies. The company is a
Disadvantaged Business Enterprise (DBE)/Women's Business Enterprise (WBE) certified traffic control company dedicated to providing professional service using equipment that meets or exceeds Indiana state standards to provide a safe work area for customers, employees, and public users. Their services include daily rental of cones and other traffic maintenance devices, contract traffic control, pavement marking, MOT design, and consulting.
A family owned business that has been operational in Knox since 2007, TCS has rapidly gained both reputation and knowledge throughout Northwest Indiana and surrounding areas as providing the highest quality services possible.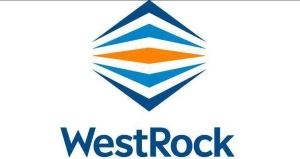 WestRock is a global company that partners with its customers to provide differentiated paper and packaging solutions that help them win in the marketplace.
The WestRock Knox Plant has been in operation since 1986, when it was known as Varipak. The local facility manufactures custom laminated materials that are supplied to the folding carton industry and used in pharmaceutical, cosmetic, liquor, and home entertainment boxes. They also make custom specialty coated and printed products for confectionery and industrial packaging applications. WestRock also produces laminated die cut lids for fast food take-out containers.

White Flyer Targets is a division of New Jersey-based Reagent Chemical and Research, Inc. The Knox plant is one of White Flyer's four manufacturing facilities and serves the northeastern quarter of the United States. The company makes trap, skeet, sporting, international, and biodegradable targets that meet standards for all professional associations involved in shooting. White Flyer serves more gun clubs and shooters than any other target manufacturer in the world.
In addition to White Flyer, Reagent also has a plant in Knox that outfits railroad tanker cars, as well, as over the road tankers with rubberized interiors so that hydrochloric acids may be safely transported across the United States.